INNOVATION
AND
RESEARCH
How we apply our expertise and
innovations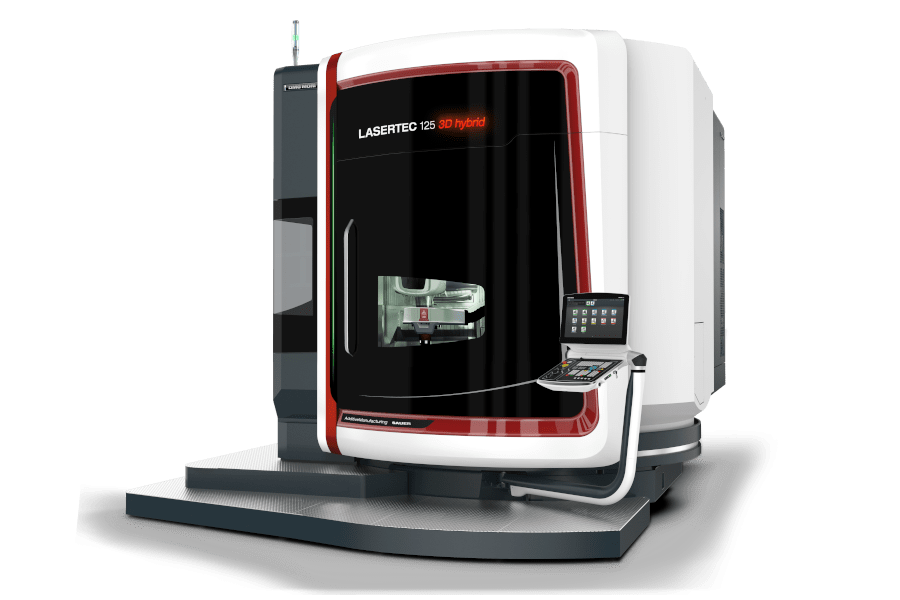 ADDITIVE MANUFACTURING
INNOVATIVE POSSIBILITIES FOR MANUFACTURING
We like to be pioneers. This is also the case when it comes to additive manufacturing.
We are the first company in the world to be the proud owner of the DMG MORI LASERTEC 125 DED hybrid. This hybrid machine allows us to combine powder 3D printing and milling and to perform the processes without having to change machines. It is therefore possible for us to first build up your desired component using additive manufacturing processes and then process it further without manual intervention. This also makes geometries possible that were physically impossible with classic machining methods.
This innovation enables our customers to introduce completely new module geometries, often with increased component performance.
MATERIALS DEVELOPMENT & RESEARCH
DEVELOPMENT OF OPTIMIZED MATERIALS
How can certain materials be optimized further? What requirements must a material meet in order to be ideally suited for certain components? And how do we manage to develop these materials?
These are precisely the questions we address in materials development and research at Rapid Technology.
Special applications or complex components that are subjected to high stresses require optimized materials to meet the high demands. Our goal is to develop exactly the right metallic alloy or the perfect material for our customers. Our many years of know-how in researching and optimizing a wide range of metallic materials help us to do this.
With the help of laser 3D printing, we can place an emphasis on the development of graded material systems. For example, we are able to integrate wear-resistant protective layers by mixing hard materials into the steel powder. The specific composition of the metal/hard material powder mixture creates a smooth transition between hard and ductile areas. The advantage is obvious: While joining technology is normally used for material composites in more complex components and component groups, this is now no longer necessary. This eliminates potential weak points in the manufacturing process.
INDUSTRY 4.0
NEW TRENDS LONG ESTABLISHED
What is just a buzzword for many companies has long been used by us on a daily basis. RFID tracking of components, closed-loop manufacturing, additive manufacturing – these are already established for rapid technology in production.
We embrace new trends and use them to the advantage of our customers.
ACADEMY
TAKE ADVANTAGE OF OUR EXPERTISE
In our daily project work, we have built up a great deal of knowledge and expertise around the topics of Industry 4.0 and additive manufacturing. We pass on this know-how.
On the one hand, in the context of research projects and through participation in studies by renowned institutes.
On the other hand, however, especially through workshops and lectures. Rapid Technology Managing Director Siegfried Kmieciak is regularly available for this kind of knowledge transfer.