Your manufacturing and competence partner in the railway sector
Reliable partner
on the way to the
railway of the future
The need for transportation continues to increase worldwide, both in passenger and freight traffic. It is becoming increasingly clear that railways will play an even more important role in the mobility and freight transport of the future.
The railway industry faces two key challenges in this respect: On the one hand, it is necessary to comply with the highest safety requirements in materials and components to ensure reliable operation even under maximum loads. On the other hand, the rails are also becoming digital. Modern sensor technology and intelligent control and measurement technology increase efficiency and improve profitability, but also introduce additional complexity into the production processes of relevant components. Our customers in the Railway segment regularly have to perform this balancing act in their projects.
What we offer
We accompany leading companies in the railway industry on their way to the mobility of the future. With components for modern control and measurement technology and individually processed sensor and receiver housings, we contribute to intelligent rail transport. On the other hand, we are an equally reliable and experienced partner in the machining of gears, drive and transmission parts. Thanks to our expertise in the 3D metal printing process, even the most complex workpieces can be produced in a short time.
In addition, a major focus of our cooperation with our customers is the development and production of prototypes. Together we work out ways and processes to the final component. We take over the design of entire component groups and thus act as a system partner for the railway sector. Let us make a difference together and rely on our flexible production capabilities, from one-offs to series production.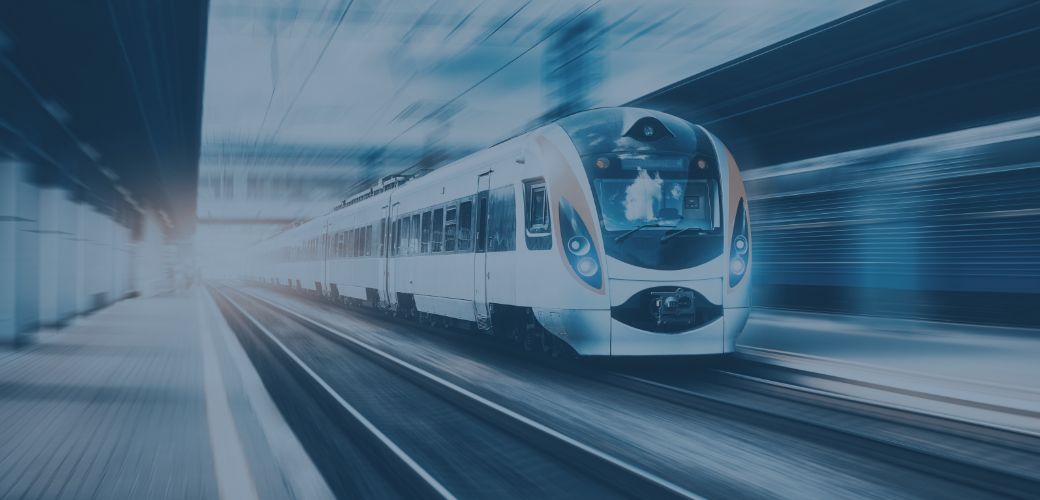 Exemplary projects for our railway customers
Our customers in the railway sector entrust us with a wide range of projects involving very different materials and degrees of complexity, from prototypes to mass production. These examples from the railway sector give you a first impression of our qualities:
Manufacturing of receiver housings for intelligent sensor systems

Machining of components for leading railway companies

Technical development of prototypes